Glitz Card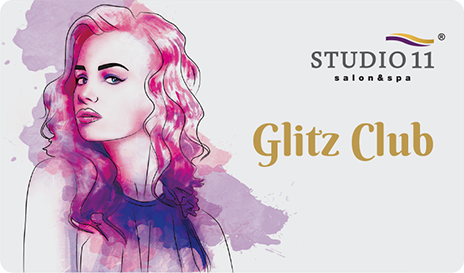 One Card. Lifetime membership for your Family!
Experience Kit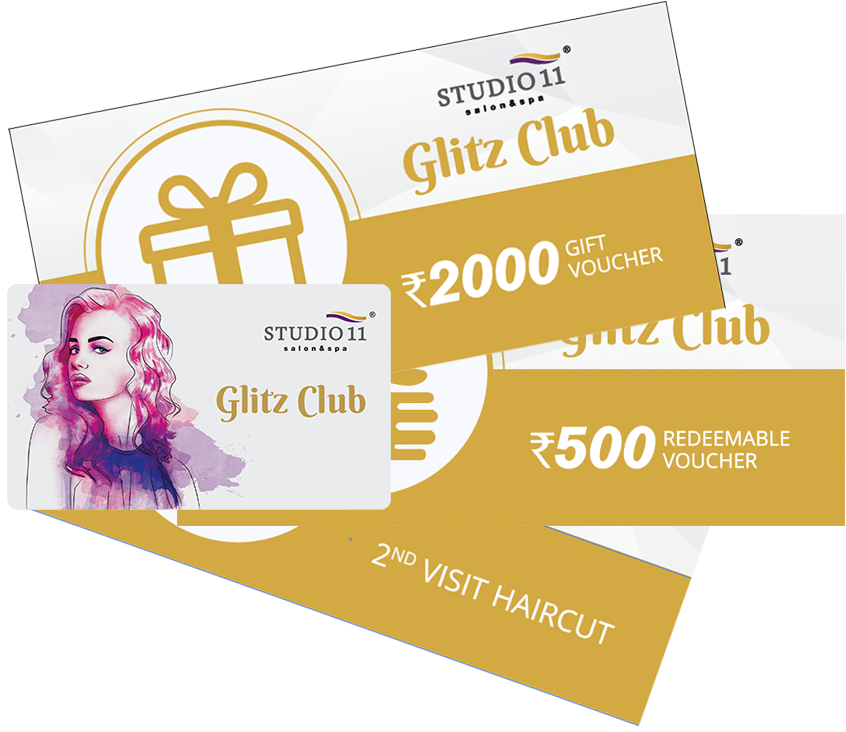 Get 3 Complimentary Haircuts worth Rs.1000/-, Gift Voucher worth Rs.2000/- and 4 Redeemable Voucher worth Rs.2000/-.
Privileges
Avail Members only offers on 100+ salon across India
Members exclusive monthly e-vouchers
Earn 2x Loyalty points
Terms and conditions:
Glitz membership card along with the gift vouchers/Certificates will be dispatched on the same day of the payment and will reach to the registered address within 24 - 48 hours.
The Glitz Membership card is only valid at any Studio11 Salon and Spa location
The Membership is valid for the lifetime of the registered person
40% Discount on select services in Happy Hours (Monday to Thursday 10:00 AM to 4:00 PM and Fridays 10:00 AM to 1:00 PM).
Members can avail the offers immediately after receiving the Glitz Membership Kit.
3 free haircuts coupons are valid until 6 months from the day of membership activation.
Rs.2000 Gift Voucher can be availed on service value of Rs.2000 or above. Valid upto 1 Month from the day of activation.
Rs.500 Redeemable Voucher can be availed on bill value of Rs.1000 or above. Valid upto Months from the day of activation.
The Physical presence of the registered person along with the valid id card at the time of billing is a must to avail these offers
In case of group purchase each kit will be valid for one family.
The company reserves the right to change the ongoing discounts/offers.